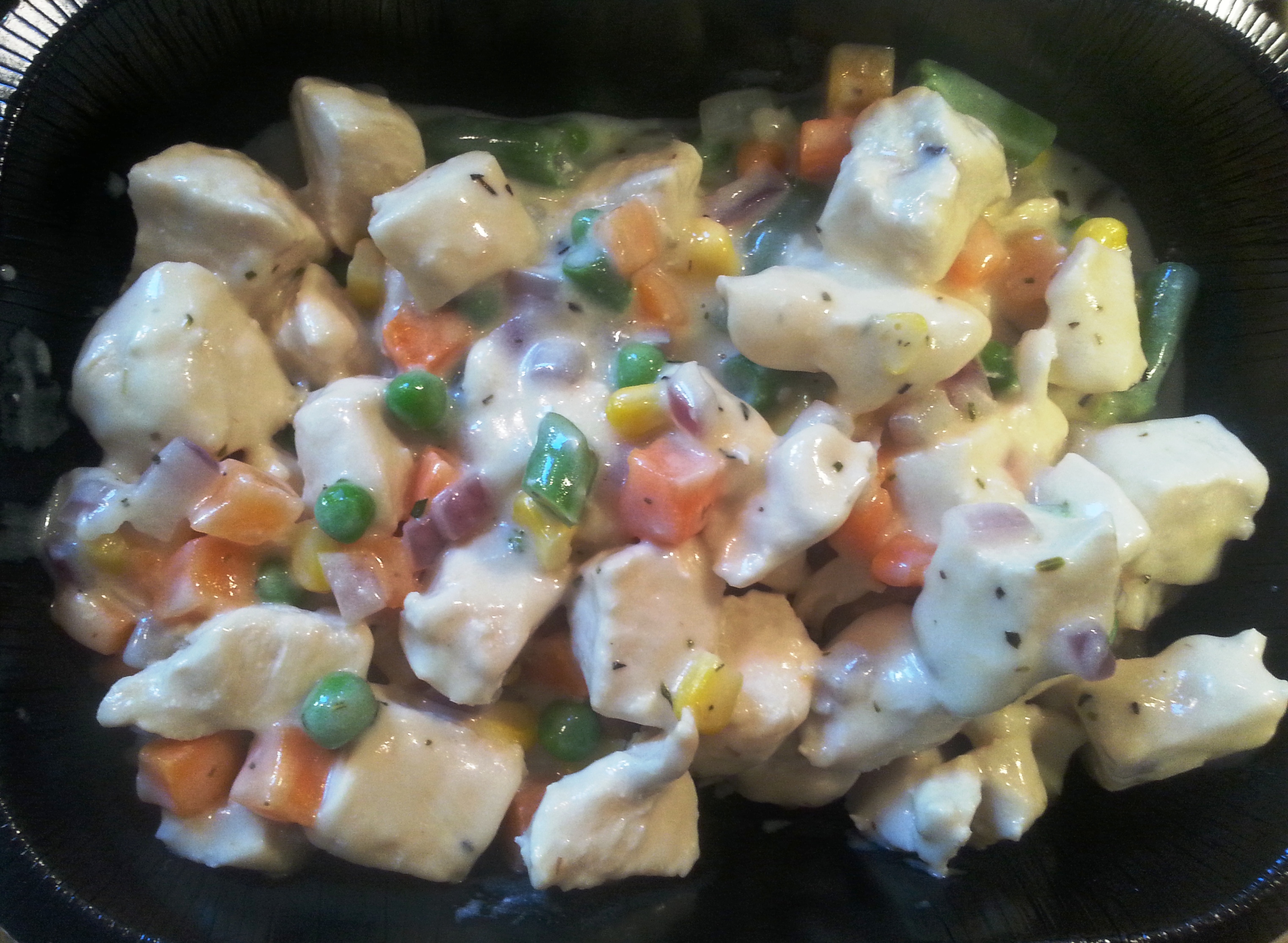 Happy New Year!!
The time has come for Winter hearty meals.
Who doesn't like a good pot pie, and OF COURSE homemade, this is not going to be the frozen version!
Yes, this will take a little work but in the end it is all worth it when you taste the herbs and chicken with tender vegetables topped with a nice flaky crust.
Creamy Chicken Pot Pie (serves 8)
**CRUST (Hint: you can also use frozen puff pastry dough which you get at East Side Market in the "Freezer" section)
2 1/4 cup(s) flour
1/2 teaspoon(s) salt
1 1/2 tablespoon(s) dill, fresh minced
1/2 cup(s) butter chilled
8 tablespoon(s) water (ice cold)(use as needed)
**FILLING
1 14 oz. can(s) chicken stock (heated)
4 tablespoon(s) butter, unsalted
1 medium red onion diced
1/4 cup(s) flour
3/4 cup(s) half and half (heated)
2 teaspoon(s) rosemary, fresh minced
1 teaspoon(s) savory, dried crumbled
1/2 teaspoon(s) salt
1/4 teaspoon(s) white pepper
2 tablespoon(s) dry sherry
3 celery stalks diced
2 medium carrots diced
8 ounce(s) mushrooms diced
1 cup(s) peas, frozen (thawed)
1 1/2 pound(s) cooked chicken breast, ¾ inch cubes
1 egg yolk
2 tablespoon(s) water
Crust:  In medium bowl sift together flour and the salt. Stir in fresh dill. Cut in the chilled butter with the pastry cutter. Add ice water, 1 tbsp at a time as needed to allow dough to form but not be sticky. Cover with plastic wrap and chill until ready to use.
Preheat the oven to 375 degrees
Pour chicken stock into small saucepan, bring to a boil, and cook until reduced to 1 cup. Set aside.
Filling:  Melt unsalted butter in a large skillet over medium heat. Add onion and cook until soft. Whisk in flour and cook, stirring constantly, for 2 minutes. Add the reduced hot chicken stock, half and half, rosemary, savory, salt, and pepper and whisk until blended. Stir in sherry, celery, carrots, mushrooms, peas and chicken. Simmer, partially covered, until vegetables are tender, about 8 minutes. Remove from heat and divide mixture evenly between the 2 aluminum tins.
Divide dough into 2 equal portions (for aluminum pie tins). Roll out dough and cover aluminum tins.
Beat egg yolk with the water and brush over the dough. With a sharp knife slice 6 steam vents into the dough and place the pie into the oven for about 20 to 30 minutes; once the crust begins to brown it is done! Keep an eye on it after 20 minutes.
This pie will also freeze well or can be eaten as leftovers the next day.
Enjoy and Happy New Year!
Submitted by Holly Specht, My Chef Lara
Note: the pictures were taken BEFORE the crust was put on and baked