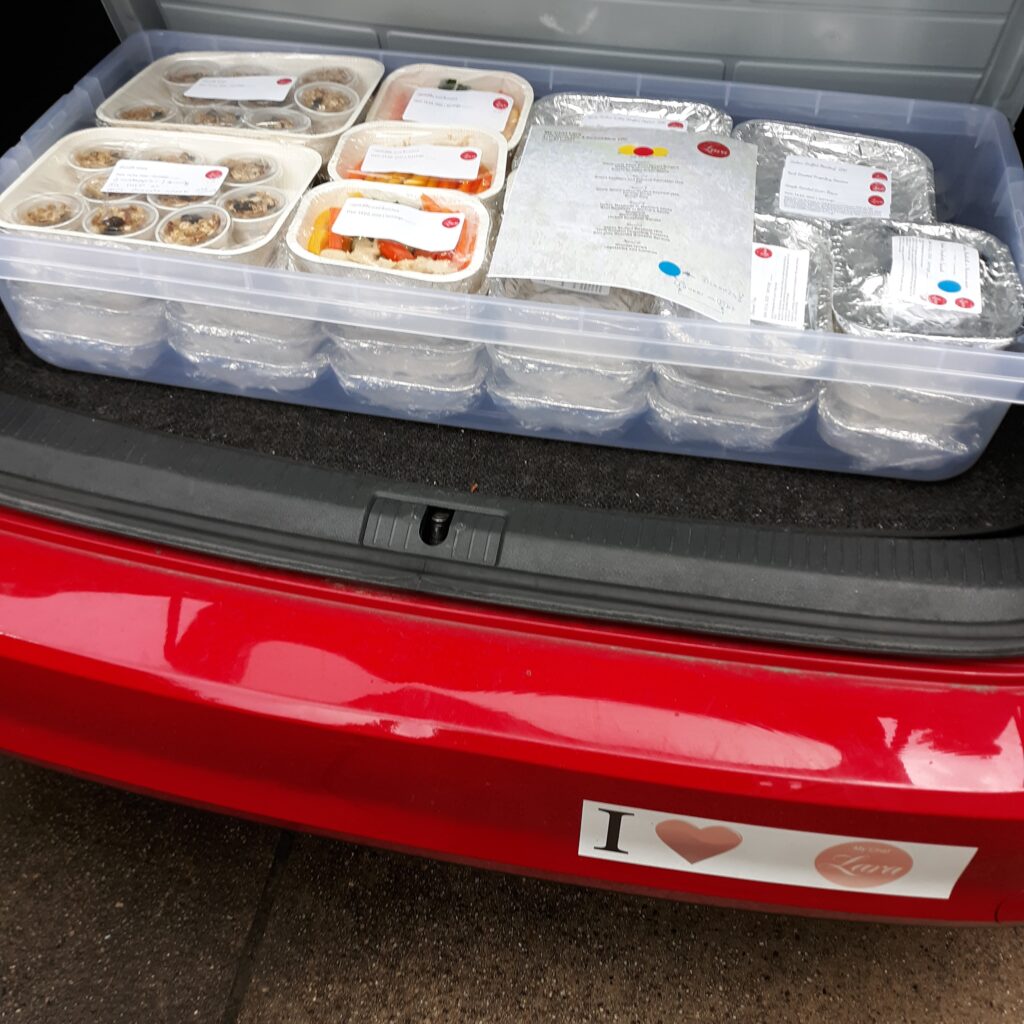 Cuisine At Your Door – Custom meal delivery service
In addition to our fabulous In-Home Meal Service, you can have our custom meals prepared in our commercial kitchen and delivered straight to your home or office.  This convenient service supports our ongoing commitment to providing you with delicious and nutritious meals customized to your needs.
For our current customers who wish to take advantage of this service, nothing will change except your meals will travel to your door instead of being cooked on-site.  We love cooking in your home, though, so please know that our in-home service is not going away.  Now you simply have an option to choose which service works best for you.
For our new customers, please contact us for more information on both In-Home and Cuisine At Your Door services. Sign up by email at [email protected] or phone at 401-831-1657.
We are looking forward to a fantastic new year and helping you make mealtimes enjoyable and easy again.
Our meal delivery service operates exactly the same as our in-home service except that we deliver to your home. For details on our meal replacement services please click here.
To see some sample menus we have cooked please click here.