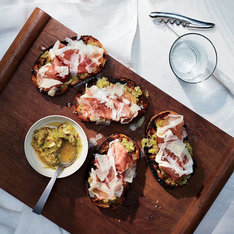 You are invited! September 16th, 6:30 PM
Autumn Gourmet 4-Course POP-UP Dinner
inspired by the August Edition of "Food and Wine Magazine" (all wines included)
The May and the June Pop-Up dinners were BIG successes!!!!!
Thanks to all of our guests who made these dinners really memorable. Click here to view some testimonials!
My Chef Lara's Pop-Up dinners are limited to 12 people making this event an exclusive experience to talk with friends and the chefs and other guests over great food and wine.
If you have not yet attended one, this might be a great opportunity to come and join us for the first time. You will not be disappointed.
Here is the information for the next one in September 2017:
Imagine an intimate venue with great food, fabulous wines and inspiring conversations located in the heart of Providence at the Regency Plaza.
We invite you to enjoy a menu which was hand picked by our Chefs Holly and Norbert. Come alone or bring a friend to enjoy the food, the wines and good company. Mark your calendars for September 16th at 6:30 PM and reserve your spot. Parking is free.
My Chef Lara started this type of POP-UP gourmet dinner in June of 2014 as a re-occurring monthly event. We are offering for up to 12 people an intimate and exquisite 4-course gourmet dinner accompanied by 4 different wines paired with the delicious courses.
We are limiting this dinner experience to a maximum of 12 people, please reserve your seat by clicking this link or by calling 401-831-1657 (saving a couple of $$ in administration fees). Confirmations will be given to you on a first come first serve basis, so do not hesitate too long…
Here is the menu for September 16:
Starter: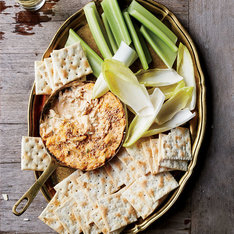 Warm and Smokey Deviled Crab Dip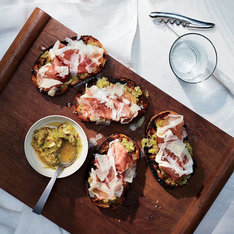 Spanish Inspired, Savory Tomatillo Toasts
Soup: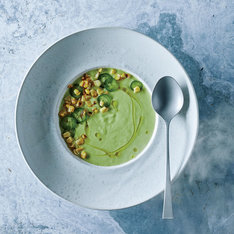 Silky, Cool & Fragrant Green Corn Soup
Main Course: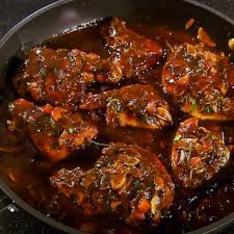 Filet of Beef Tenderloin Chasseur
OR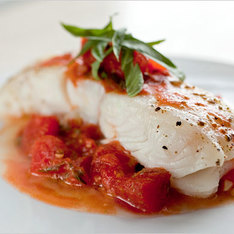 Baked Halibut w. Tomato Caper Sauce
with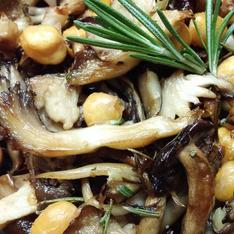 Roasted Mushroom Medley w. Chick Peas and Rosemary (RI Mushroom Company) Herbed Pressed Potatoes
Dessert: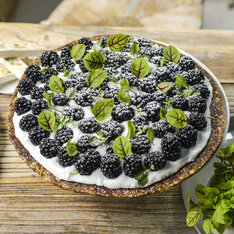 Raw Berry Tart with Coconut Cream
And here are the wines paired with the courses:
Reception and Appetizer:
Prosit Sparkling Rose Wine, Italy
Soup and Main Course:
2015 Laya, Red Table Wine, Spain
Main Course:
2016 Petit Bourgeoix, Sauvignon Blanc, France
Dessert:
2013 Viu Manent, Noble Semillion, Chile
Cost per seat is $120 and tickets can be purchased either through The Juice (credit card fee involved) or you can call 401-831-1657 for private reservations and for groups of 3 and more.
Tickets are also available at Stock Culinary Goods, 756 Hope Street (cash or check only, no fee). Ask for Victoria and she will help you.
If you cannot attend this dinner, you can also hire My Chef Lara to prepare the same or a slightly different selection from any of the recent Editions of Food & Wine in your home for you and your family & friends. We are more than happy to come to your house and give you the same great dinner experience.We are looking forward to serving You!
Your Chefs
Holly & Norbert
And a little story at the end:
We knew where to get the Maitake mushrooms for our last Pop-Up in July. RI Mushroom Company was our source, and they also have store hours during the week where they sell all of the beautiful mushrooms. However they are in South Kingston and we had a busy week ahead of us. When I called them on Monday, they immediately asked me when I needed them by and how many mushrooms I would need. For our 12 guests I estimated 3 pounds and I needed them by Thursday of the same week. They are there on Saturdays at the farmers market in Lippit Park (Blackstone Blvd), but that would have been a little bit too close to the start of the dinner.
Guess what………on Thursday afternoon a BIG delivery truck from RI Mushroom Company pulled up in front of my house and delivered 3 pounds of beautiful Maitake mushrooms. That is what I call customer service. Thank you so much for all of your help. All of our dinner guests LOVED them.