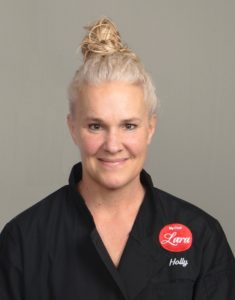 When I was growing up on a farm in Ohio, we ate everything "off the land" and we worked hard for our home cooked meals. My mom and I made all the dinners from scratch and we ate organically without even knowing it.
Growing up that way taught me a lot and enabled me to open my own business in the "nutrition" field. After more than 20 years in this field, helping people with their nutritional goals and guiding them to be a healthier version of themselves, I decided that I wanted to more. The love of food, cooking and baking was always my number one pleasure.
The decision was made, time to spread my wings and pursue my childhood passion of cooking.
I have become part of the My Chef Lara team, introducing my nutrition background to benefit others and help our clients to focus on their nutritional needs.
I am also a member of the United States Personal Chef Association (USPCA), a Certified Food Safety Manager and a Party Wizard.